With five Little Inventor objects in the permanent collection and school workshops under way, the V&A and Little Inventors explore the spirit of invention, encouraging children to become the inventors and designers of the future.
We are excited to be working with the V&A again from September 2017 - July 2018 on a series of 15 primary school workshops about the spirit of invention of the Victorians. It's also a resource pack you can download now!
Victorian inventions resource pack
Explore the Victorian spirit of invention! We're very excited to present this workshop resource pack as part of our partnership with the V&A, using the inventions of the past to inspire the Little Inventors of the future. Download our Victorian Little Inventors teacher's resource pack.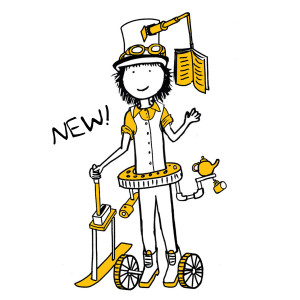 Explore the spirit of invention of the Victorians!
Download
How to enter!
You can submit more than one invention idea.
Submit invention ideas through our upload page.
Draw your invention

on the Little Inventors worksheet

Scan or photograph the *whole* sheet

as straight on as possible
Each invention idea will comprise of an image of a clear drawing, the name, age and location of the inventor, the name of the invention and a description, and a contact email address.
Examples of scanned images
Great
Not so good